Welcome to ExciteSteam
Take a walk on the STEAMY side of romance...
We deliver romance and erotic romance reads right to your inbox!
Sign up TODAY for deals on romance titles with a little steam - and receive 2 FREE READS instantly, plus a bonus Fifty Shades-inspired coloring page!
Get The Best of Both Worlds
Love erotica AND romance?
Get the best of sweet, sensual romance right here from ExciteSteam…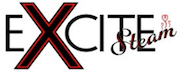 …or visit our sister site, ExciteSpice, for no-holds-barred erotica!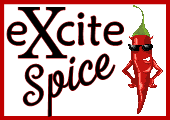 Calling All Authors!
Want to showcase your romance novel in our daily newsletter?
We're currently taking submissions for high-quality books to share with our readers.