READ AN EXCERPT BELOW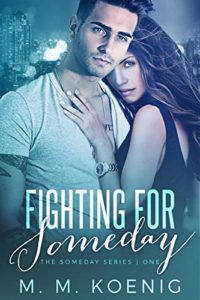 He's the bad boy from the south side every girl is dying to have on their arm. Unfazed by his new popularity, Trey isn't about to let his guard down. But keeping everyone at a distance becomes a challenge, especially whenever Bri is nearby. She's way out of his social stratosphere and the one girl he shouldn't even consider pursuing.
~ check prices before you buy ~
She readjusted her backpack and leaned into me. "I'll be seeing you soon, sweets." Her hand ran from my abs up to my chin before she gave me a soft kiss on the cheek. "I know you like what you see. Trust me, the feeling is very mutual."
lips slipped into a shrewd smile before she headed down the hallway. My head fell forward while I watched her sashay away. It was like a desert had taken up residence in my mouth as I stared at her amazing ass.
Bri turned around, winked at me, and shouted, "I meant what I said, gorgeous. I'll see you around. I'm taking it upon myself to wipe that hard edge off your face and show you a good time. And believe me, I'm a good time."
Without another word, she made her way out the doors to the parking lot. My jaw remained ajar, completely blown back by her self-assured remark.
"Are you about done gawking?" Mia asked, smacking my forearm.
I stormed toward the doors Bri just disappeared through. "Whatever. Let's get the fuck out of here. I've had my fill of this side of the tracks."
When I remained silent, Mia shoved at my shoulder. "Yeah, I'm sure that's it. I saw how you looked at Bri. You like her. Give her a chance. She's not like the others."
I shot her a murderous glare. "Mind your business, Mia."
She narrowed her eyes for more, but I wasn't about to get into it with her. I hated how she knew me so well. It was a pain in the ass, but I also knew her and with how spacey she was with Bri, it was obvious she was hiding something.
I slowed down. "Why did you ask if you could stay over? You know my mom never cares. She misses having you around."
Mia released a nervous chuckle. "I don't think I can stay at Micah's anymore. I wasn't sure if Lyla talked to your mom, so that's why I asked. They always seem to be on the same page."
She tried to remain nonchalant but couldn't look me in the eye. I ran my hand over her red cheeks and Mia stuck out her tongue before slapping my hand away. I continued to torment her with lewd gestures and kissing sounds until she finally mumbled, "Lyla caught us in a compromising position the last time I stayed over. We aren't allowed under the same roof without a set of eyes watching our every move."
Stopping mid-stride, I hunched to my knees and laughed so hard tears dripped down my cheeks. Mia pounded her fists on my back and I laughed even harder. "She caught you guys having sex! That's fucking priceless!"
"Why don't you say it a little louder? And it's not funny, you ass. We weren't having sex per se and thank God for that. I don't think I'd ever be able to look at Lyla again if that were the case," Mia muttered once we reached my Acura.
I opened the door, tossed my backpack and duffle bag in the backseat, and hopped inside. After shoving the key in the ignition, I adjusted my mirrors and waited for her to get in. "If you're banned from the house, it sounds like she saw more than enough."
Mia gave me a sheepish smile. "She got an eyeful, but I wouldn't change how the night went one bit." I raised an eyebrow. She grabbed her bags from her feet, threw them behind her, and confessed, "Micah asked me to be his girlfriend."
~ check prices before you buy ~