EXCERPT INCLUDED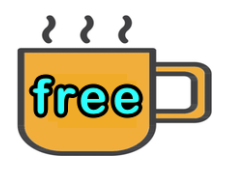 When an arrogant billionaire boss seduces his curvy PA, he wakes up with a furious fire-breathing dragoness… Dragon lord Hugo realizes too late he has rivals for his treasure's love — and he has put Leah in danger. Hugo scrambles to win his furious mate's hand before she scorches his heart.
"And you didn't think that was the kind of thing you should ask me about before you turned me into a damned reptile?" Leah placed her hands on her hips and her eyes glared fiercely at his favorite organ. She seemed to have forgotten she was nude. She was magnificent in her fury. His mate was a beauty — in or out of dragon.
"I had no idea this would happen." Hugo shrugged elegantly. "It's not supposed to happen unless," his eyes widened. "Unless you were a virgin," his voice petered out at the implications.
Leah blushed like the sunrise over the ocean. "What of it? You didn't ask if I had done this before."
"It never occurred to me that a woman—an American woman—would be a virgin at twenty-seven."
"Well, I was. Now what the hell am I supposed to do?"
"Marry me, my darling, and give me many sons!"
"Sons! What about daughters? Oh, why am I even asking?" She clutched at her hair with distraught hands and finally realized she was fighting with Hugo without a stitch to cover her nakedness.
Hugo was treated to another lovely flush before she grabbed the sheet and pulled it around herself. Pearls flew through the air. Hugo winced as a king's ransom rained down and rolled into corners. But it did not seem exactly the right moment to complain about his priceless pearls.
"If we ever had the great good fortune to have a daughter, I would be more than pleased," he informed her solemnly, "But there is no record of one being born in our house in a thousand years."
"You guys have been killing the girls, haven't you?"
He blinked at her. And thought. "I don't think so," he said slowly.
"You're not killing my daughters!" Leah clutched her belly protectively.
This was ridiculous. They had no child, male or female. "Calm yourself," he said repressively.
Flames leapt from her open mouth. Fortunately, this side effect of her wrath frightened Leah as much as it alarmed him. She sat down, pulled the sheet tightly around her and began to weep. The drops rolled down her cheeks and turned into diamonds that plinked onto the bed. They were rough and uncut diamonds, but diamonds nevertheless. The sight of them stopped her crying and she stuffed a hand into her mouth to hold back further sobs.
Hugo tried to put his arms around his distraught mate, but she was inconsolable—or she didn't want to be consoled by him. She got up and retreated to an armchair, dragging the enormous sheet, and trailing pearls and diamonds behind her.
"Why am I crying stones?" she asked in despair, huddling into the concealing sheet.
"They're diamonds. It's a dragon thing. Lack of control. But you'll soon get the hang of it." Hugo meant to be reassuring, but by the look on Leah's face, he had delivered more bad news. It was very little comfort to know that he had been right about the old stories. His troubles had just begun.
"Sweetheart." Hugo knelt before his weeping mate. "Do not cry," he implored her. "All will be well. We will be happy, I promise you."
Diamonds rained down harder. Leah stuffed the edge of the sheet into her mouth to stop herself from wailing. Hugo put his hands on her thighs and gave her a gentle squeeze. Even distraught she was beguiling. He wanted her again. But first he had to get her to see reason.
"Dearest," Hugo tried again. "Look at me. We will be married. I will fulfill your heart's desire."
Leah's red and blotched face emerged from the sheet. She narrowed her eyes at him. "My heart's desire is not to be a dragon," she said sniffling. "I just want to be a human being. It's not too much to ask."
"Being a dragon shifter is a gift," he said stiffly. "Together we will soar and conquer the skies!"
"You are nuts. Do you know that? N. U. T. S. I have news for you, Mr. Dragon Shifter. Turning into a dragon is not a gift, it's a fricking curse. I want you to figure out how to reverse it. Don't you make plans for my life."
"You caused this. You damned well make it stop! And put some clothes on!" She was shouting even louder now.
Hugo stood up. He bowed formally, which brandished his little dragon maker in Leah's offended face. She snarled at him and flames flickered around her nose.
"I will dress, if that is your wish," he said with hauteur, and stalked off to his closet. He returned in a dark blue bathrobe.
Leah glared at him. His robe was tented by his cock. Here she was crying and the bastard wanted to have sex. He was an inconsiderate, arrogant jerk. She had no idea why the sight of him walking around in his golden skin should still be turning her on. But it was.
Amazon US Amazon UK
~ check prices before you buy ~