NEW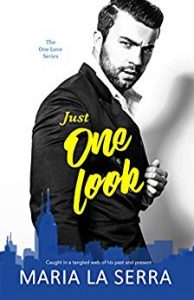 What do a hotshot lawyer and a moonlighting beauty have in common? Not much, but when they have to put their differences aside for a good cause—anything can happen. Maybe even love.
Hazel Rivera was an untouchable small-town princess… but that summer five years ago, she was mine. Then all it took was a few hours of hell to destroy the heaven we built…
BOX SETS
In a world of lust, lies, sex and deceit, the Marks family attempts to take down their immoral father, Roma mafia boss, Gabriel Marks. Through six interconnected books, they search for love, happiness…and a TRUE family.
99¢
Nikki Holden's boss gives her the most bizarre assignment of her career. More than 200 solid citizens have reported sightings and contacts with UFO's! When her case converges with her lover Roman Cantrell's, things really get strange!
When Jack finds out his Goldi is trapped in a dangerous, loveless marriage, and she's planning her escape, he knows he has to rescue her. Now Jack isn't just boxing for the title—now the fight is personal.
FR*EE
A woman on the run. A man afraid of nothing.  A plan as old as time…