NEW
Kane Morrison knows that Penny is just his babysitter, but her plump curves keep him fantasizing about her with nothing but her apron on. He know's she's off limits of course, but forbidden fruit is a temptation he can't resist, especially if he could be her first…
One summer. One touch…
Fitz wasn't prepared to meet a girl like Cadence. He thought their stolen kisses by the lake were only supposed to be a summer fling. Falling for her shouldn't have happened. But it did. Now the clock is counting down to September. How will they survive the end of everything they've come to love?
BOX SETS
7 sizzling hot billionaires with enough heat to melt your e-reader. These sexy alpha males know exactly how to satisfy you.
99¢
Carrick is an Alpha werewolf preparing for the annual Pack Gathering. Pack law dictates he must have a mate by his thirty-sixth year or forfeit his rule. But what if he's already found her and lost her in a swirl of cinnamon-scented dreams? Can this Alpha brave a sea of single wolfy females to find the one woman who enchanted his heart?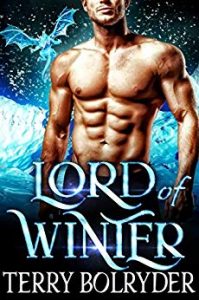 Alek, lord of winter, has huge gaps in his memory and no ability to access the ice dragon powers that made him a force to be feared. But he does know he always goes after what he wants with the force of a winter storm, and right now that's scientist Talia Reed, the tiny human woman who awakened him. His heart has been drawn to her from the moment they met, and he isn't going to let anything, past or present, stand in the way of claiming her for his own.
FR*EE
Billionaire phoenix loves small-town BBW. Phoenix shifter Grant is weary of his glamorous reputation as a womanizing opera singer. Curvy Genevieve has loved this alpha male all her life. How can she get him to see his little sisters' best friend is now a woman of the world?